Observer Ethical Awards: 10 years of winners
Observer Ethical Awards: 10 years of winners
---
This article titled "Observer Ethical Awards: 10 years of winners" was written by Megan Conner, Katie Forster, Ed Cumming, for The Observer on Sunday 8th March 2015 08.45 UTC
The Community of Arran Seabed Trust (Coast)
Diver Howard Wood on how the winners of the 2008 Conservation Project category went on to secure a marine protected area around the south of Arran
Nothing changes fast in marine management, so the higher your profile, the more government may listen to you. That was something that became apparent after winning our ethical award in 2008.
We have grown as an organisation since; at heart we are still a Highland-based community organisation, but we now have two-full time employees, whereas before it was purely volunteer-led. And we have an office. The whole business has become larger and more professional.
Scotland had decided that the only people involved in fisheries management would be commercial fishermen – a bit like only having builders and developers on a planning committee. With some excellent lawyers, we managed to convince the government to acknowledge that the seas were a resource that they have to manage for the public benefit. In 2008 we achieved the designation of Scotland's first-ever marine No Take Zone and community marine reserve; last year a marine protected area was designated around the whole of the south of Arran. I think that's a huge achievement for a small community group.
Next, we hope to achieve better marine management for the entire Firth of Clyde, to set up marine interpretation facilities on Arran, and replicate our work around the coast of Scotland in other communities. There is a constant challenge to be heard by the Scottish government and get better policies for our badly degraded sea beds and fisheries. Being ethical is not always completely possible; we still need petrol outboard engines to get around the islands here, for example. But you can try.
Things are slowly changing. If you look at larger companies, they now have ethical policies. Even if it's just a bit of greenwashing, they're still thinking about it.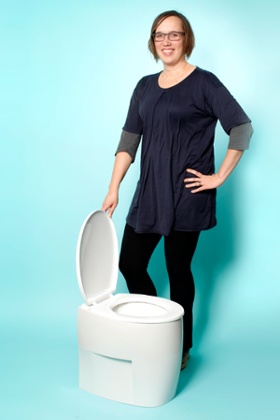 Loowatt

Their waterless lavatory bagged the Big Idea award in 2013. Now, says Virginia Gardiner, CEO of Loowatt, they're providing sanitation systems all over the world
Ours is not your everyday message, so getting recognition from the Observer was important. The waterless toilet system we created, Loowatt, collects human waste in a sealed filter that can be easily emptied. It's basically waterless toilet technology, but we also generate energy from human waste, so it's very popular in developing countries and areas of the UK where you need an off-grid toilet: the countryside, festivals… We first publicly demonstrated the luxury mobile loo unit at Latitude in 2014.
I was actually very pregnant at the time we won the award, but it was great to be at the ceremony and meet like-minded people who are also interested in sanitation. Since winning, we've received more than m in funding from the Bill & Melinda Gates Foundation's Grand Challenges Initiative, which will help us to scale up our pilot system in Antananarivo, the capital of Madagascar, and put in more than 100 household toilets. We are also testing a new model designed for women in informal settlements, who have nowhere safe to go to the toilet at night. By 2016 we hope to be ready to provide sanitation systems in more developing countries.
An interesting part of our job is working with two markets that are so different. In the UK we're building more event systems offering a luxury experience and we're taking the toilet on the road to festivals. People are always surprised the toilets are so nice to use, so if you get to try a Loowatt, let us know what you think.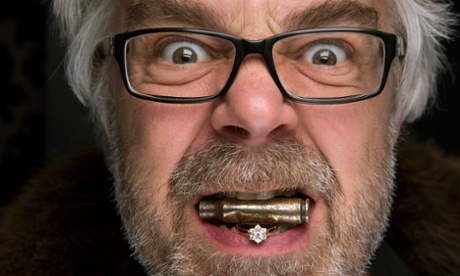 Greg Valerio

Since winning his Global Campaigner award in 2011, Fair Trade jeweller and activist Greg Valerio has travelled all over the world to investigate the mining industry and expose the murky business of the trade in gems and precious metals. Now he's launching his eponymous label
I've been a jeweller since 1996, and there are times when I have wondered why I'm in the business at all. I was in India when I first saw the exploitation of the supply chain – slavery, child labour, people working in terrible heat. That's when I became an activist in the industry. By 2004, I'd managed to deliver the world's first traceable gold, from mine to wedding ring.
I never expected to win the Global Campaigner of the Year award, though. I was up against Greenpeace and Avaaz, who both do a fantastic job, and I was very happy just to be nominated. Since then I've been travelling a lot, helping to initiate better supply chains. I've been to Sierra Leone, and worked with ex-militia in eastern DRC; I've been to Greenland to look at the problems with conflict rubies, and to California to see the toxic legacy issues of mercury left over from the gold rush – an estimated 19 million pounds of mercury in the watersheds. There is no conscience in the mining industry: if you want to look into the dark soul of capitalism, look there.
Now that we have traceable supply chains, it's really important to expose the hollow marketing narrative that holds the jewellery industry together. It's a completely manufactured value based upon people's narcissism and the false pretence that somehow these products – gold, diamonds – make them special.
The dignity of the person who dug the product out of the ground is just as important as the dignity of the person who buys it. So I've written a book about the story of Fair Trade gold, called Making Trouble, and last year I started shooting a documentary in Uganda with Dartmouth Films, the production company who made Black Gold and The End of the Line.
As for the future, I'm going back into jewellery under my own name: Valerio Jewellery will have launched by this summer. I'm also working alongside the Gemmological Association of Great Britain on an accreditation system for gemstones and diamonds, which is really exciting because they're the next big thing that needs to be addressed.
We have to be able to say this is not just a negative campaign: here we have the opportunity to do it right. If I look at a wedding ring and know where it has come from, and the impact that purchase had on that community, and I see the joy on the faces of the couple who buy it, that's a positive legacy.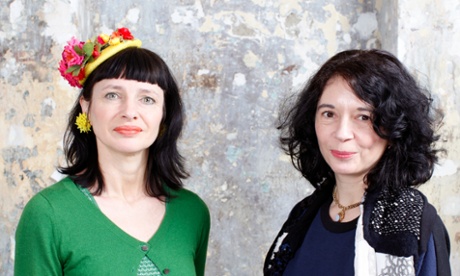 Orsola de Castro and Carry Somers

Since winning their respective Ethical Fashion Awards in 2010 and 2011, Orsola de Castro and Carry Somers have partnered to create Fashion Revolution, a global initiative to encourage transparency in the fashion supply chain
Orsola de Castro It was cool to win an award for sustainability in fashion at a time when sustainability was not at all in fashion. Since then, From Somewhere [the designer label De Castro co-created, working with pre-consumer surplus from manufacturing houses and textile mills] has collaborated with Speedo and worked with Topshop on three bestselling collections. Fashion Revolution began as a reaction to the collapse of the Rana Plaza factory in Bangladesh. Carry had the idea and called me straight away. Its aims are to encourage transparency and redress issues within the supply chain: there's a misconception that if something is expensive, the worker is paid more. There are events all over the world, from open-air catwalks in Madrid to workshops on how to detox water in Nepal, and a dedicated Fashion Revolution Day [24 April, the anniversary of the disaster]. It's about treating everything you buy with the respect it deserves.
Carry Somers In the days after the Rana Plaza disaster, there was a lot of discussion around why we need a more ethical fashion industry. I thought unless we channelled that momentum, it would dwindle and something similar could happen. Orsola seemed ideal to work with as she's the "queen of upcycling". The idea of Fashion Revolution is to create a platform which everyone – retailers, designers, academics – can use to showcase best practice. Pachacuti [Somers's Fair Trade company, best known for its Panama hats] has helped a few hundred people, whereas Fashion Revolution can potentially change the lives of millions. Last year, Fashion Revolution Day trended worldwide. This time we're asking people to turn an item of clothing inside out, take a selfie, contact the brand and ask: "Who made my clothes?" If we keep asking questions, it will start to filter through to the people who make the decisions.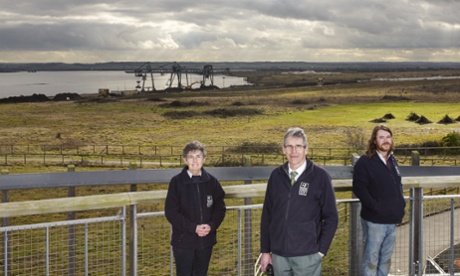 Thurrock Thameside Nature Park

Essex Wildlife Trust won the Conservation Award in 2011 for its plans to transform a landfill site. CEO John Hall reveals how it happened
Four years ago we were deep in the planning stages to turn an 845-acre landfill site on the north bank of the Thames into a nature park. The site had taken waste from six London boroughs for 50 years, but we'd secured a 99-year "pie-crust lease" that would enable us to build on top of 20 metres of landfill. I can remember feeling like we were up to our necks in it; the first phase was building a visitors' centre that required unique engineering and various people were questioning what we were doing. The Observer Ethical Award came along at a time when our resolve was being tested and gave us a much-needed boost of energy and confidence.
We opened a year later, in May 2012, to great fanfare: HRH the Duke of Kent visited the site and in 2013 we had an official ceremony with Sir David Attenborough and more than 2,000 attending. In his opening speech David described the project as "a miracle" and I think we were just so pleased to have him there that we all started crying.
It's been amazing to see so much wildlife flourish on a site that was previously household waste: we have cuckoos and nightingales singing, peregrines and short-eared owls hunting, skylarks, shrill carder bees and adders out in the sun – and even a pod of porpoises in the Thames estuary. Years ago the area was populated by swarms of gulls, so it's quite amazing to think that such a variety of animals are living on what is essentially a pie of rubbish capped with clay. We still have a way to go – there are still 400 acres to restore – but already it's a living landscape.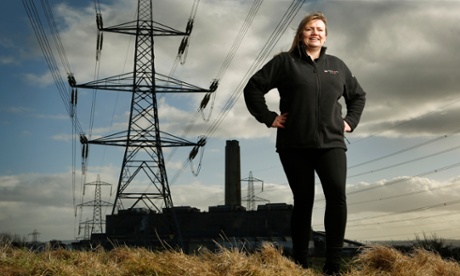 Tanya Ewing

The entrepreneur dedicated her life to her groundbreaking energy-and-water monitor, which won the Big Idea Award in 2008. Now she's championing a new money-saving invention
When I first entered the awards, I was at the prototype stage with my product. I was in awe of the judging panel and to have their endorsement was a great seal of approval for its marketplace possibilities. We took the product to market a few months after we won; a year later we were starting to see revenue from sales. I was receiving tens of thousands of emails a week from people wanting the product, but because of money constraints we could only manufacture small volumes, so we focused on the new housing market. House builders were given points under the code for sustainable homes for installing our product, and that helped generate the sales we're enjoying today.
I left the company seven years to the day after I founded it. I wanted some flexibility – I'd given the company my life for all that time, and I wanted to spend time with my young son. I also wanted the freedom to work on something without having to worry about shareholders. I started helping other low-carbon inventors take their products to market, and came across an innovative magnetic secondary glazing business called Glaze 'n' Save. Now I've bought the concept and begun commercialising it. So I'm starting all over again!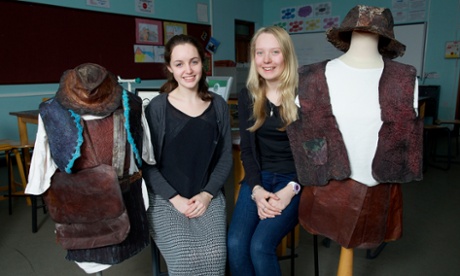 Queen Elizabeth II High School

Pupils in the Isle of Man scooped the Ecover Young Green Champions award in 2013 after their Grow Your Own Clothes project impressed judges. Grace Harrop, 18, reveals what happened next
The intention of growing our own clothes was always to make a statement about the impact of fast fashion: clothes made cheaply but unethically. It just so happened that by experimenting with bacteria, tea, vinegar and sugar in a bath, we also grew quite a good fabric. Since winning the award we've become fascinated by the science of it, but we've also been able to keep publicising our message. We've taken part in a fashion shoot at the Jane Goodall Roots and Shoots awards, appeared on BBC Songs of Praise and spoken at the UN Convention Framework on Climate Change in Bonn. We've also won more awards, including the Society of Biology Prize at the National Science and Engineering Finals. And we were filmed for the Zayad Future Energy Prize, presented at the World Future Energy Summit in Abu Dhabi.
In the meantime, some of us have left school – the four founding members finished their A levels last summer so we've handed the project over to Year 9 students, but we'll still be their mentors. It's their project now, we want them to develop it – maybe see a bit of the world publicising it, like we have, because it's been fun.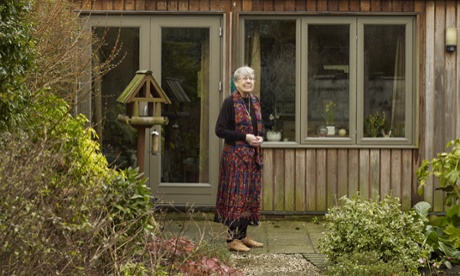 Averil Stedeford

The first ethical awards in 2006 saw Averil Stedeford, now 82, win DIY Project of the Year after she helped pioneer 'retro-greening' through the transformation of her own 1950s semi-detached house
Winning the award kick-started a whole series of events. The local press heard about it and named me "Oxford's green granny", which was rather nice. I started having open days so people could see the house and there were so many visitors I had to get stewards to help. Professional architects also came, which flattered and delighted me no end. People were amazed at the underground tank in my garden because you can only see the lid, and they didn't know that rainwater could be used to flush toilets and run the washing machine. I still come downstairs and think: "This is my house." But a lot happens in 10 years. Since winning, I've had a stroke and, just recently, cancer – I have no plans for the future but to enjoy living here as long as I can. Awareness of eco homes has improved a lot since I won the award 10 years ago. I am pleased there are more grants available now for those who want to build them. In 2006 hardly anyone had heard of using organic paint or fleece for insulation and it was very expensive. Now it's actually quite reasonable. Unfortunately, I didn't get the turbine I'd planned to in the end, as they're not very efficient in an urban setting, but everything I've installed has worked well without any problems. The sun heats up water in the solar panels so the boiler doesn't have to work so hard. To make your home more eco-friendly you should insulate well. When the gas man came to read my meter, he said: "You don't use much!" as if I was a very bad customer – I liked that.
Vote in the 2015 Ethical Awards

The deadline for entries to this year's award is 16 March. To nominate yourself or someone you know, go to observer.co.uk/ethicalawards
guardian.co.uk © Guardian News & Media Limited 2010
Published via the Guardian News Feed plugin for WordPress.